Started by students in 1984 and played every spring since.
UConn Student Alumni Association, UConn Rec and UConn Alumni team up each year to host this annual Spring Weekend mud volleyball tournament on the fields behind North Campus. The tournament has won its share of plaudits, with Sports Illustrated proclaiming it the best mud volleyball game in the country in a 2004 issue devoted to college sports.
But what keeps the game alive is its connection to the UConn community as an activity that spans generations of students.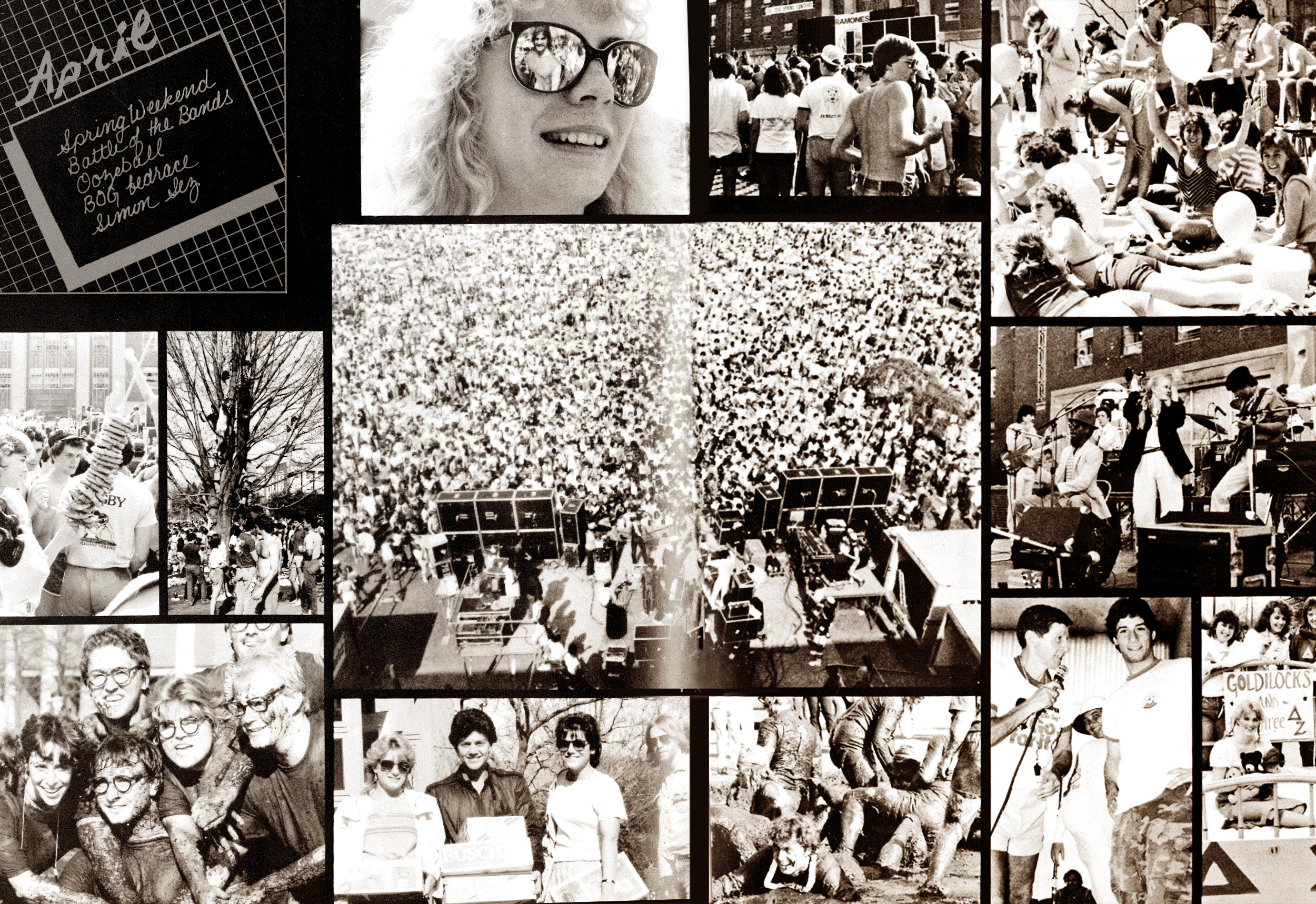 OOzeball in the 1984 Yearbook, the first year the tournament was held.
OOzeball tournament, 1985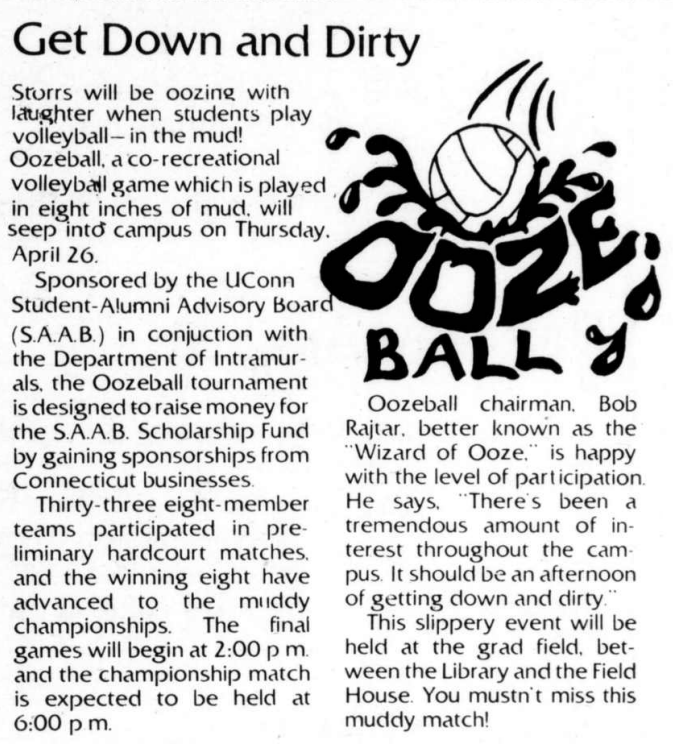 1984 clipping advertising the first OOzeball tournament here at UConn.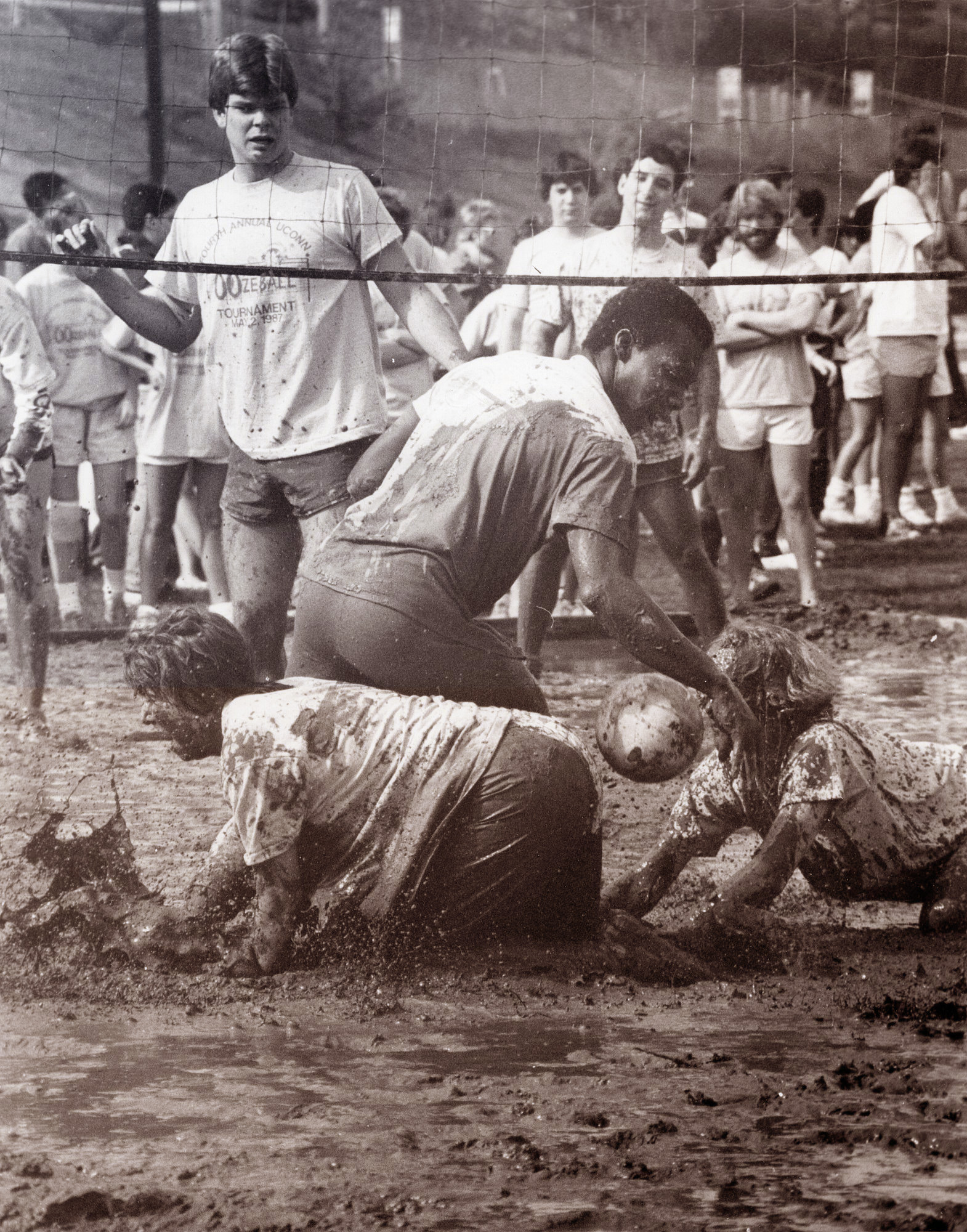 An OOzeball tournament on May 2, 1987.
Matt Kenny takes a slide during the 1996 OOzeball tournament, a part of Spring Weekend.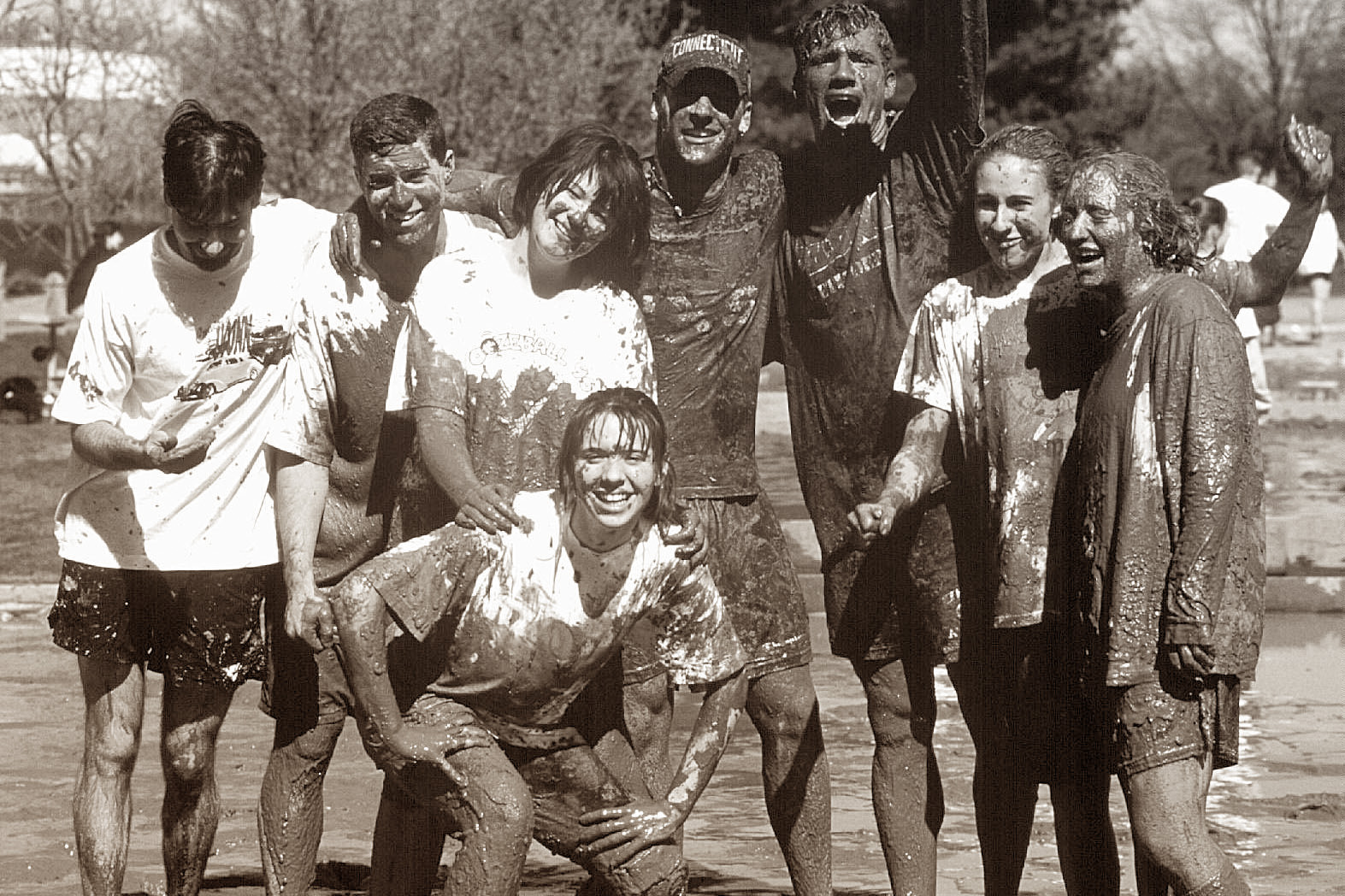 Students reveled during OOzeball in 1997, one of the officially sanctioned events of University Weekend.
"It's a tradition, and traditions are what hold our campus together," Bryan Kirby, past president of the Student Alumni Association, says in this interview with UConn 360. "Without traditions, UConn probably wouldn't be as good a place as it is today."
Themes
Every year, OOzeball is based around a theme that makes it unique from any other year. T-shirts are designed by students from UConn Recreation and the Student Alumni Association. Pictured are previous tournament themes.
Noticed we are missing your year and want to share a photo?
Email Jessica Sokol at jsokol@foundation.uconn.edu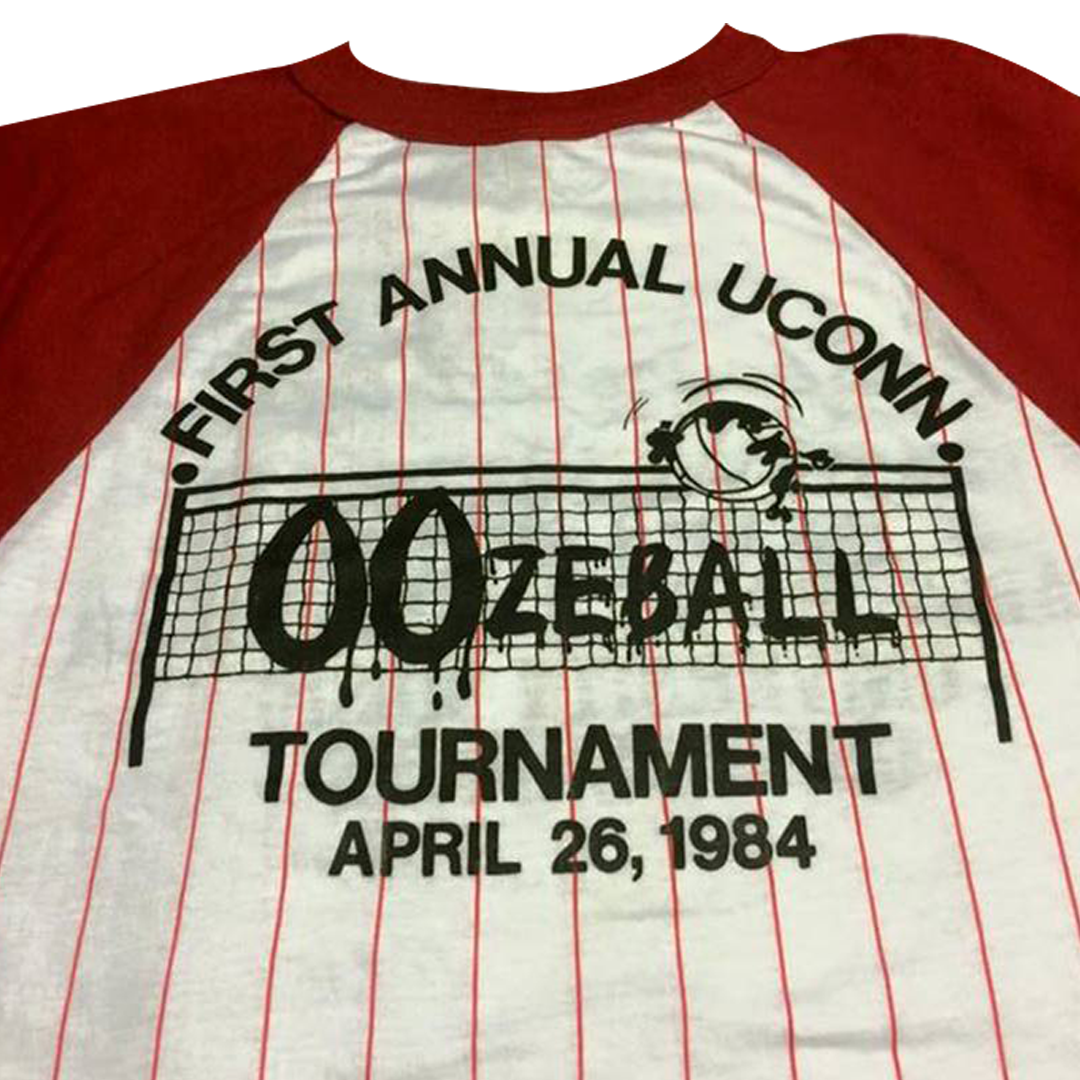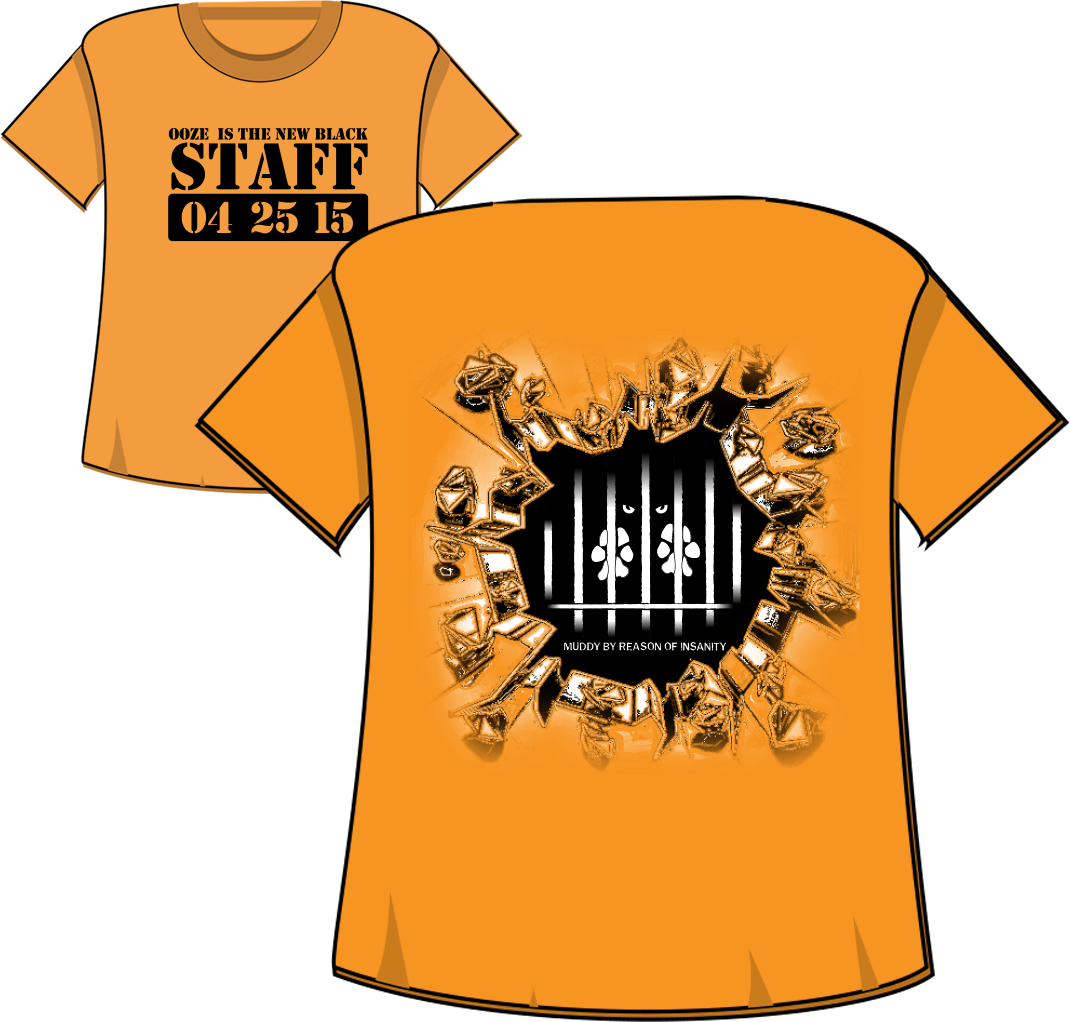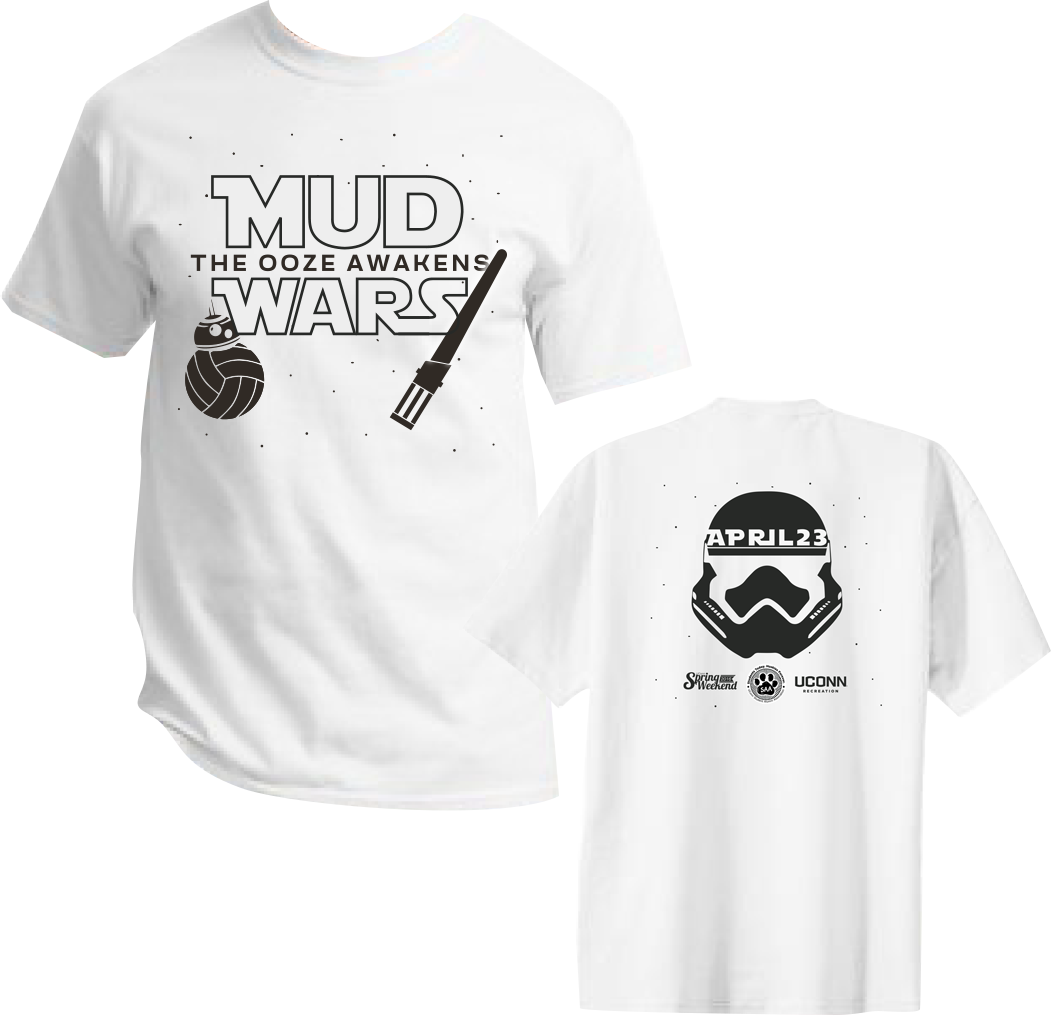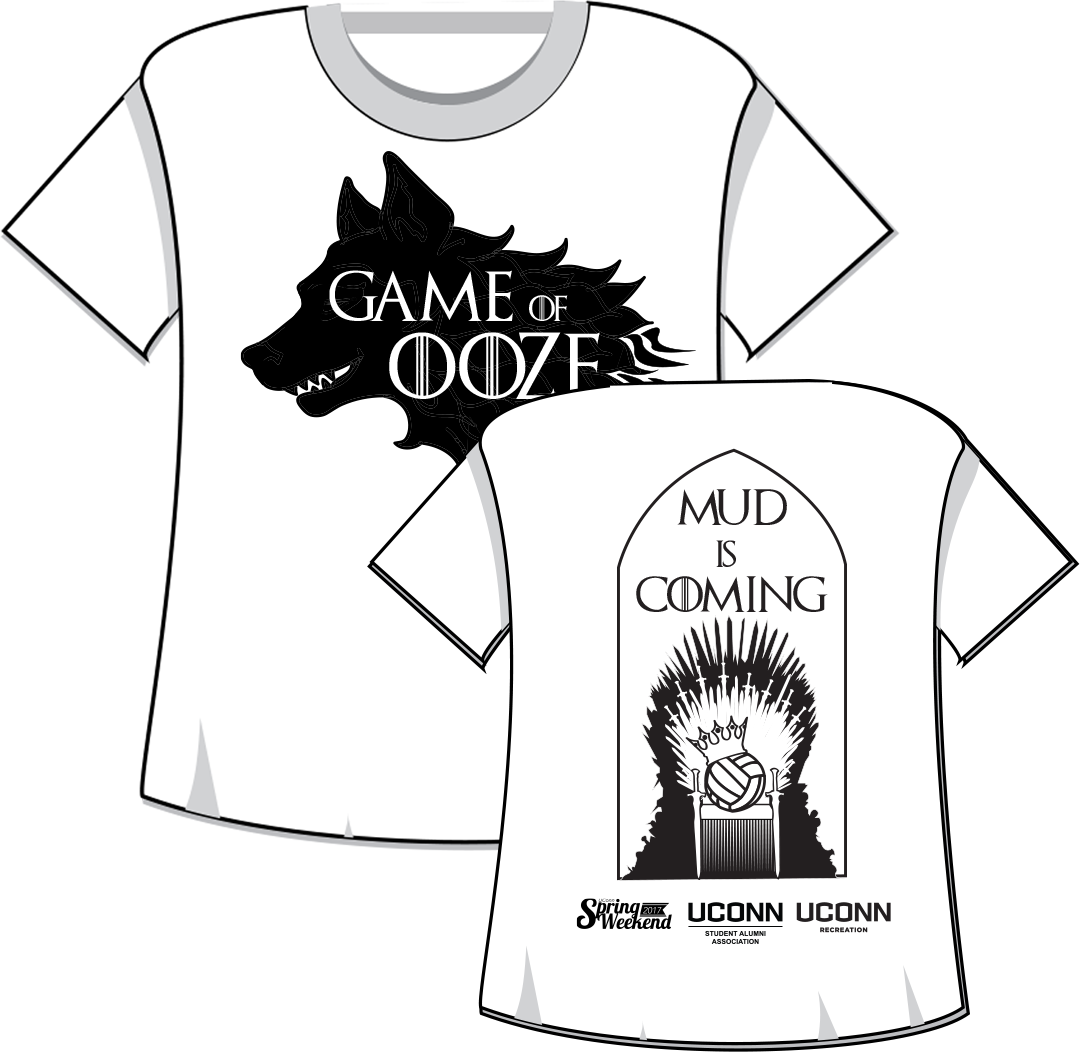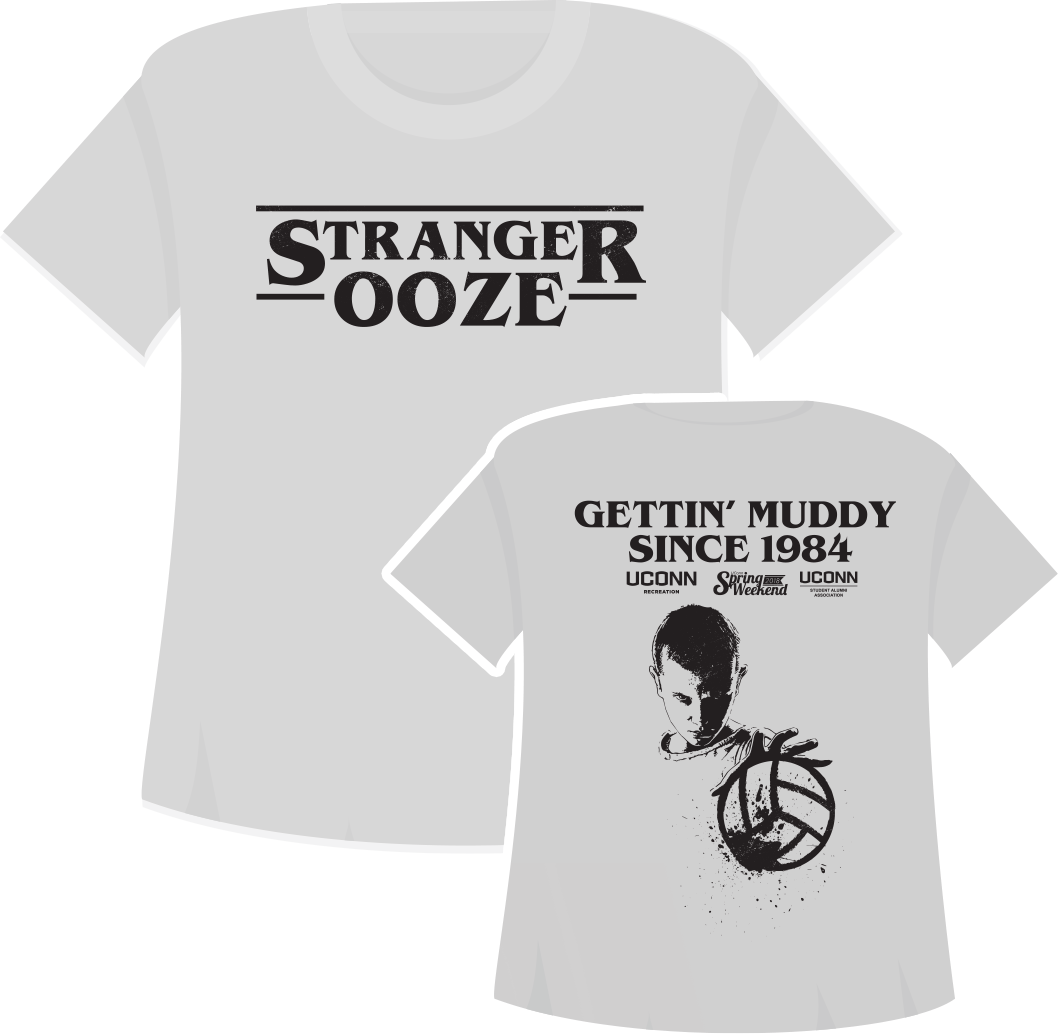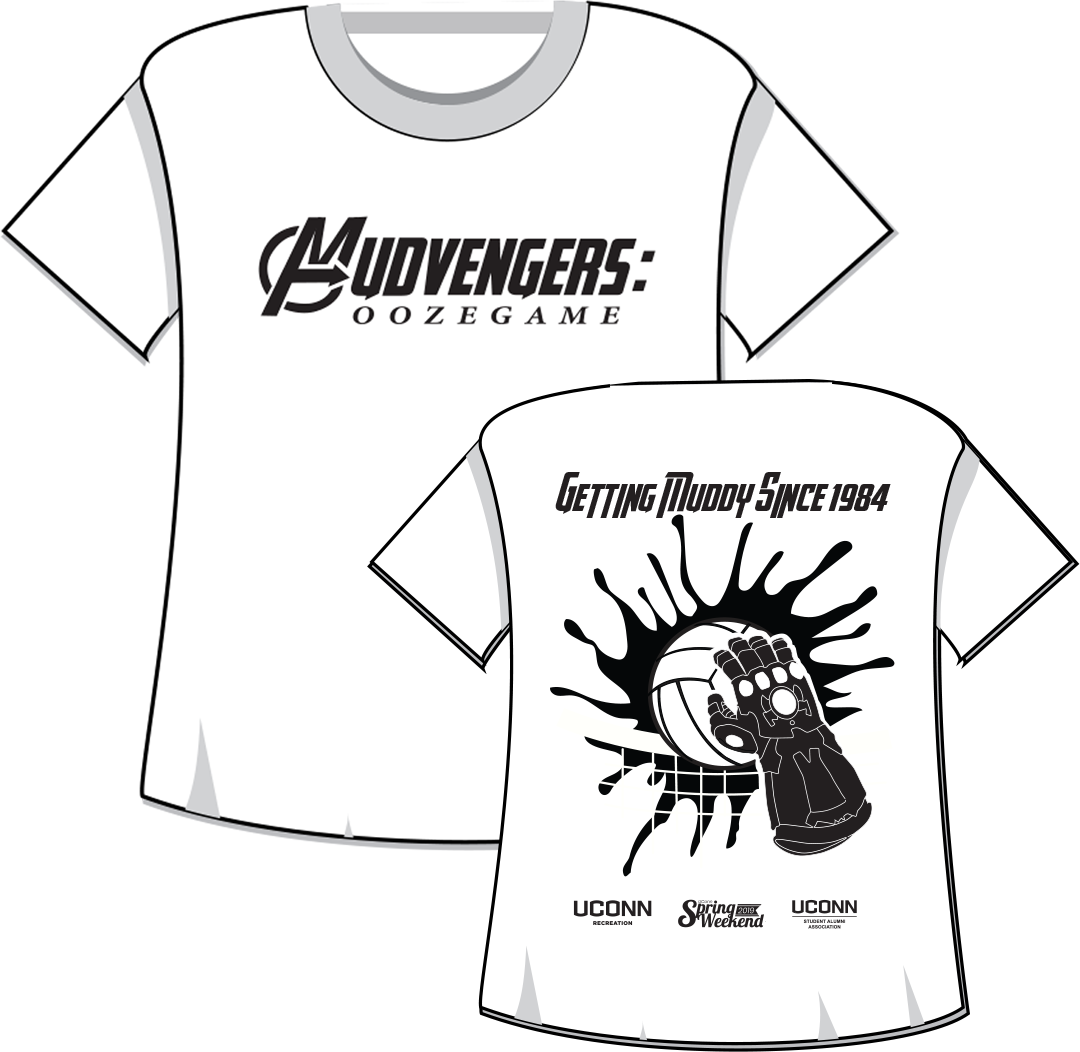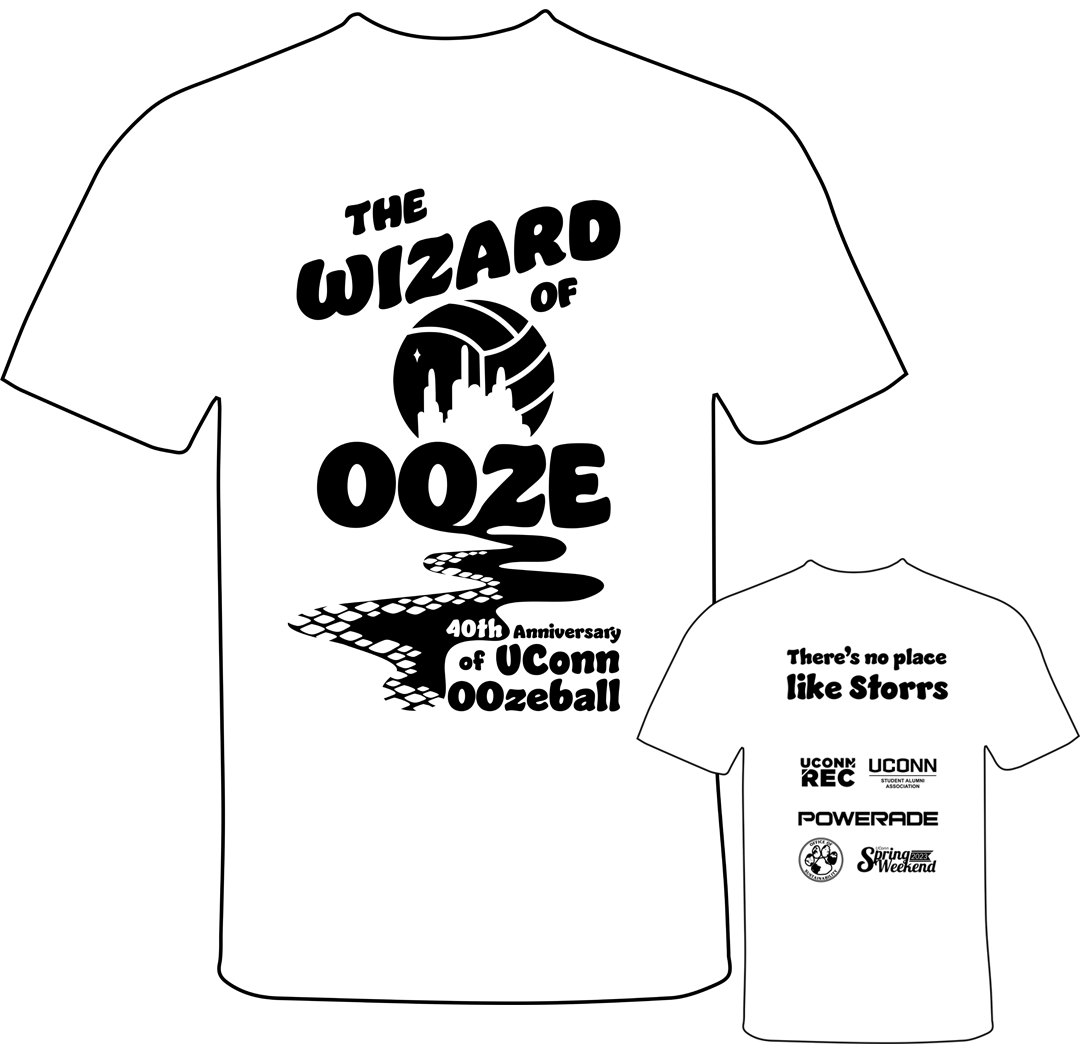 UConn's OOzeball 2022
Students, faculty, staff and alumni gathered to celebrate one of UConn's oldest (and muddiest) traditions.